As a premium supplier of Sunshine Coast Airport Transfers our service guarantee sets the bar on quality, reliability and certainty for all limousine and private hire car service providers who drive clients to and from the Sunshine Coast Airport.
Sunshine Coast Private Transfers understanding of our client's needs enables us to continually innovate in meeting the demands of the personal transport sector in the new media space. 
Southern Most Sunshine Coast Region
Sunshine Coast Private Transfers specialise in Sunshine Coast Airport Transfers to and from the Sunshine Coast Airport as far south to Caloundra.
Maroochydore Region
Mooloolaba, Maroochydore, Buderim, Twin Waters, Marcoola in the middle of the Sunshine Coast.
Noosa Shire
Castaways Beach, Marcus Beach, Sunrise and Sunshine Beaches (Noosa's northern beaches)… and Noosa, our most popular destination.
Noosa Hinterland
Our Sunshine Coast Airport Transfers also service the less populated towns of Tewantin, Doonan, Tinbeerwah, Verrierdale, Cooroibah, Cooroy and Eumundi to the west of Noosa.
Sunshine Coast Hinterland
Additionally, our Sunshine Coast Airport Transfers also services the Sunshine Coast Hinterland towns of Maleny, Montville, Woodford, Hunchy & Australia Zoo in Beerwah.
Frazer Coast Regional
Another Sunshine Coast Airport Transfers service area is Rainbow Beach, Hervey Bay & Fraser Island just north of The Sunshine Coast… on the Fraser coast about 250 km north of Brisbane the states capital.
sunshine coast airport transfers service guarantee
We do solemnly swear our commitment to delivering the following service level guarantees;
24/7 ONLINE ACCESS
24/7 access to online instant quotes, confirmed bookings and commonly asked questions.
A selection of payment methods: PayPal, Credit Cards, Bank Transfer or Cash on arrival.
LOGISTICAL SUPPORT
Alternative transport arrangements when flights are heavily delayed or cancelled.
We will always call with an updated ETA when drivers are running behind schedule due to situations out of our control.
We will also provide the driver's phone number when driving out of office hours.
Our office staff answer sales calls whilst our fleet manager oversees logistics, so drivers can focus on driving.
As all vehicles have satellite tracking, our fleet managers can easily solve logistical problems.
DRIVER EXPECTATIONS
Your driver will open and close car doors for you when it's possible to do so and will take your cue whether to engage in conversation or not.
They will always offer access to the blue tooth for you to be your own DJ and / or ask if you have a preference for certain music.
Drivers adhering to speed limits and keeping their hands on the wheel and eyes on the road will be protocol.
If having to answer a call in an operational emergency they will use hands-free or voice command, and if needing to make an operational call whilst driving will pull over safely or use voice commands to do so. Personal calls whilst driving clients are not permitted.
PRICING
Our prices will always be competitive on any services offering the same value.
SAFETY
All vehicles have government-issued safety inspection certificates and pass bi-annual safety inspections (over Government Pitts).
We only hire the very best, fully certified, professional drivers who own their own cars, so are accountable for their own performance…their number one focus is your safety.
Clean cars at all times are a given since all vehicles are fitted with cleaning kits and hand-held vacuum cleaners so our drivers can vacuum the floors of our cars before every pickup so that you will never sit in the mess created by an earlier passenger.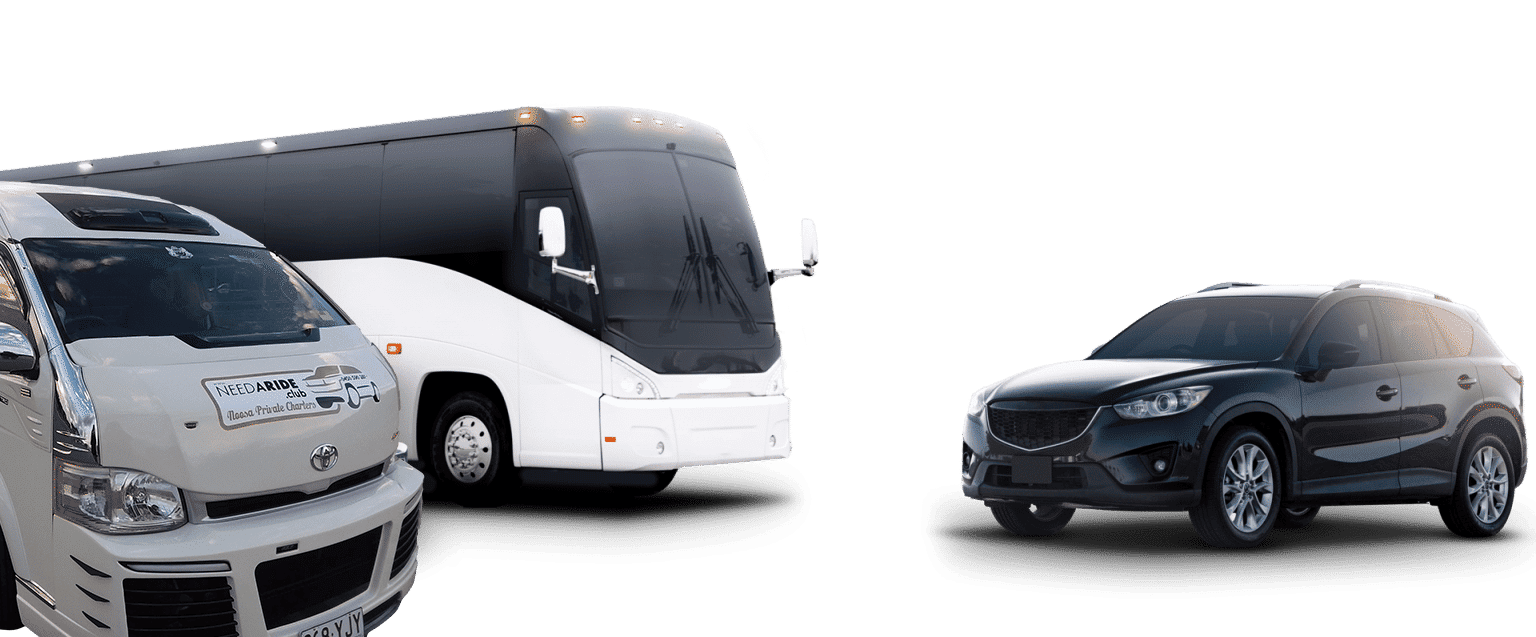 sunshine coast AIRPORT RIDE TYPES
ECONOMY CARS
For price-driven singles, couples and groups of up to three passengers. We use small to midsize SUVs for economy transfers. The third row folds down flat for luggage. 
LUXURY SEDANS / SUV's
Singles, couples and groups of four who value comfort and style should choose this option. Vehicle types include Chrysler 300 or equivalent.
LUXURY Van or Minbus
For space and comfort-driven groups and families of up to 13 passengers, we can pick you up in a luxury van or minibus.
standard Van or Minbus
For price driven groups and families of up to 13 passengers, we can pick you up in a standard van or minibus.
delux specialty MINIBUS
For large groups and families up to 13 passengers who want something different. We can pick you up in our Deluxe Minibus (with disco lights, 7 video screens, mirrored ceilings, and six anchor points for child seats).
BUSES & COACHES
For large groups and duel families who need a ride for more than 13 passengers, we can pick them up in a small 22 seat bus, or a large couch with over 50 passengers.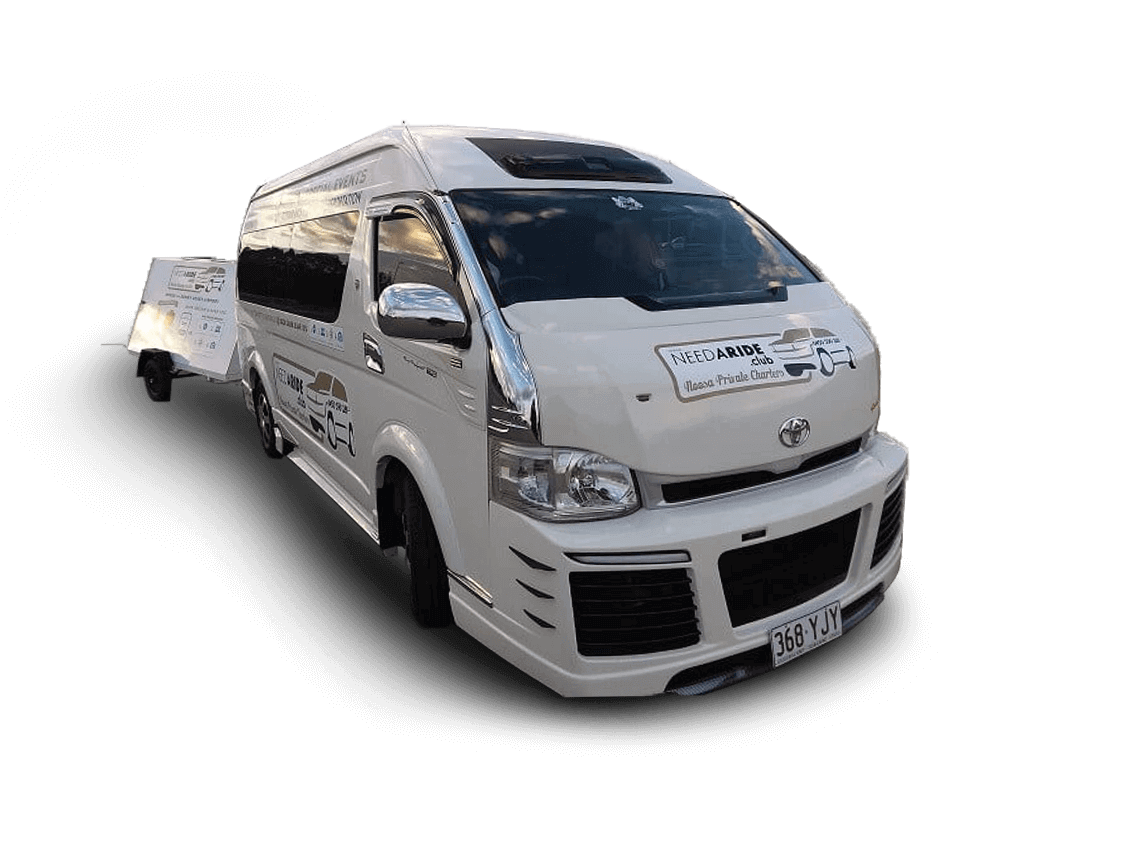 FLEXIBLE PAYMENT METHODS
Request an instant quote for your Brisbane Airport Transfer to the Sunshine Coast. Choose the Fleet Type most suited to your needs and budget.
1. Pay online using your credit card (all major cards accepted).
2. Pay online using PayPal.
3. Pay our driver Cash on arrival.
4. Choose "Bank Transfer" as your payment method. Our bank account details will be included in your booking confirmation sent via email. Transfer funds into our account to secure the booking.
Note: Bank fees apply for Credit Card (2.2%) or PayPal (2.6%) payments.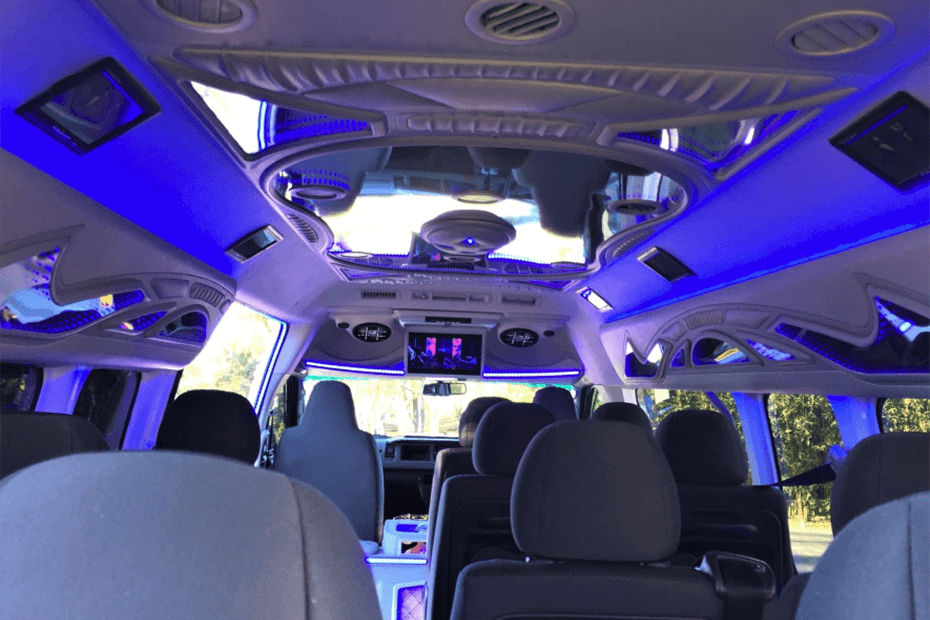 EXTRAS
Your quoted price is inclusive of your Sunshine Coast Private Transfer to or from your Sunshine Coast suburb. Included are luggage allocations, child seats, airport parking and road tolls.
Not included in the price are the following extras. Please add these to your shopping cart in the checkout if booking online.
(Use the screenshot above as a reference)
PICK-UP / DROP OFF KEYS @ AGENTS – It will cost an additional $10 for our drivers to drop off / pick up keys at your booking agent before driving you to your accommodation
PICKUP SHOPPING – Also, we can drive by the supermarket and collect pre-ordered shopping for an additional $10. If the shopping is not ready on arrival, an additional wait fee of $1 per minute can be paid to the driver.
2nd PICKUP / DROP OFF LOCATION – Another extra charge is $10 should you need our driver to pick up or drop off a second passenger at a different address than the one in your booking (must be less than 7.5km round trip off the travel route)
3rd PICKUP / DROP OFF LOCATION – It's $20 if you need us to pick up or drop off at two separate locations (each must be less than 7.5km round trip off the travel route)
OVERSIZE LUGGAGE – 1 x 15 kg bag +1 carry-on bag (that can fit on your lap) per passenger is included in the price. More luggage than this, or oversize luggage like bikes, surfboards, longboards, strollers, golf bags etc will require a luggage trailer (an additional $20 each way).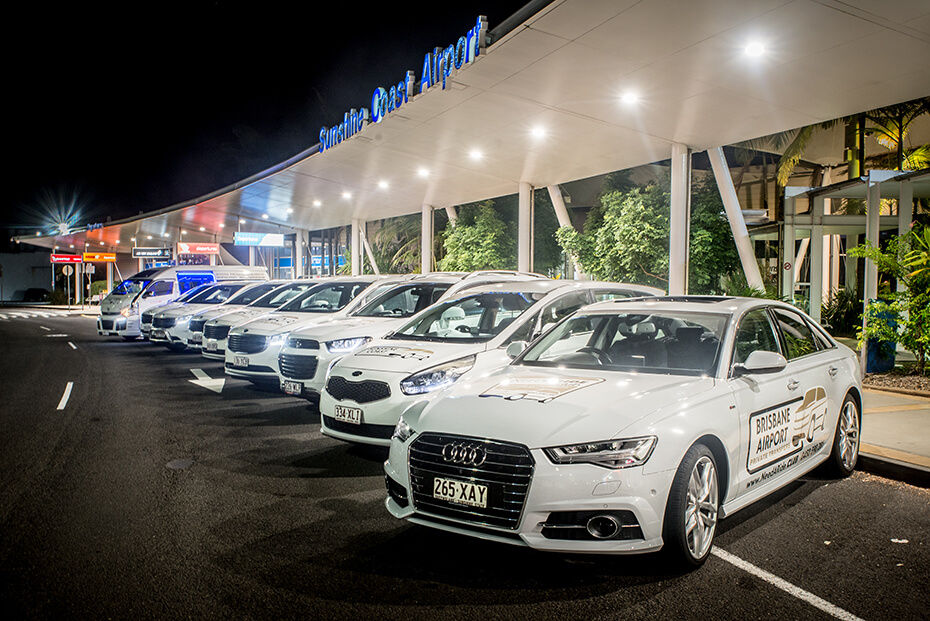 CANCELLATIONS
We make cancellations as simple as possible while ensuring our drivers time is not disrespected. You can therefore cancel your Brisbane Airport Transfer to Sunshine Coast anytime up until 24 hours before your pickup time without penalty.
Just click the CANCEL link at the bottom of your booking confirmation email to receive a booking cancellation confirmation email.
Please contact us if you do not receive this cancellation confirmation email, or else our driver will likely arrive at your pickup location to pick you up.
Cancel without penalty up to 24 hours before your scheduled pickup time. We do not refund if not afforded 24 hours notice because we will have already contracted a driver to pick you up.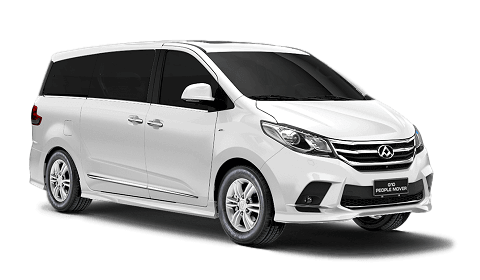 Underpinned by a half-million-dollar investment in Sunshine Coast Private Transfers rest assured the buck stops with Simon & Tamara (business owners).
Thirty-year residents of Noosa and fierce guardians of their local brand. Simon & Tamara are continually collecting client feedback used to improve driver training and their overall service levels.
Why not book us?