Getting to The Sunshine Coast from Brisbane. Spare those parking pains. There are better ways of getting from Brisbane to the Sunshine Coast than driving.
TRAIN
Queensland rail offers electric train services between Brisbane and the Sunshine Coast. To this end the main train station is Nambour. Technically, Nambour is part of the Sunshine Coast Hinterland. Located at the foothills of Blackall Range. 
TRAIN & UBER
A train from Brisbane to Nambour (Brisbane to Sunshine Coast) takes one to two hours and will cost a single adult roughly $14.00.
You still need to get from Nambour to the coast. Assuming your Brisbane to Sunshine Coast is actually Brisbane to Caloundra, Mooloolaba, Maroochydore or Noosa.
Getting from Nambour to Mooloolaba, for example, is a 45-minute Uber ride, costing between $40 and $85 in an Uber.
All up you are looking at three hours travel time and $100.00. 
BUS
Brisbane to the Sunshine Coast destinations include beach towns like Caloundra, Mooloolaba to the south, rural hinterland towns like Nambour, Maleny and Hunchy to the west and Noosa to the north.
Catching a Greyhound bus from Brisbane to the Sunshine Coast is a little broad. So for argument sake, let's travel from the Brisbane Coach Terminal to Mooloolaba (middle of the Sunshine Coast).
Your journey will take roughly 1 hour and 45 minutes and a premium seat will cost you $24.00.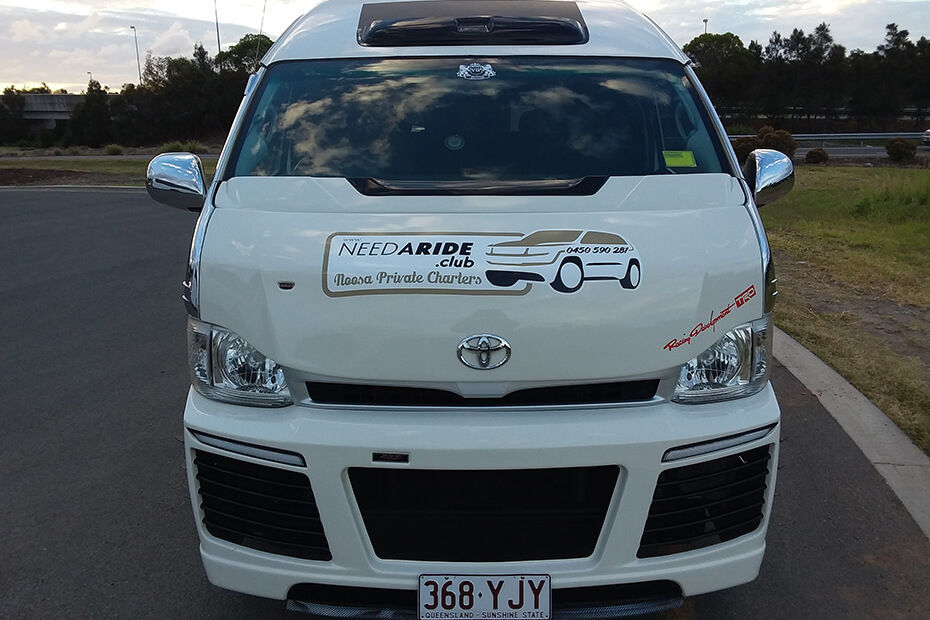 UBER
When we add Brisbane as our pickup location & Noosa Heads as our dropoff address into Uber Estimate we are shown the following costs for different Uber vehicle types;
Uber X: $197 to $261
Uber Select: $325 to $432
Uber XL: $293 t0 $389
Sunshine Coast Private Transfers

Based in Noosa with drivers based in locations throughout the Sunshine Coast, Sunshine Coast Private Transfers offers you a late model vehicle with a professional driver who specialises in transporting our clients between Brisbane and the Sunshine Coast.
Whether you want to head to the State of Origin, Summer Cricket or to the Races in Ascot, we can help you plan ahead so you can focus on cheering your team to glorious victory.
Sunshine Coast Private Transfers will send a professional driver to pick you up anywhere on the Sunshine Coast.
Your private driver will drive you directly to your event venue in Brisbane. After the event, your driver will pick you up from a pre-arranged location close to the venue. From here you will be driven in comfort and style back to your Sunshine Coast address. Door-to-door, express, and without stops or delay.
By far the safest, most stylish and enjoyable way to travel from Brisbane to the Sunshine Coast. You cannot beat a modern, spacious and clean vehicle driven by a professional driver for less than what it costs in a Taxi or Uber.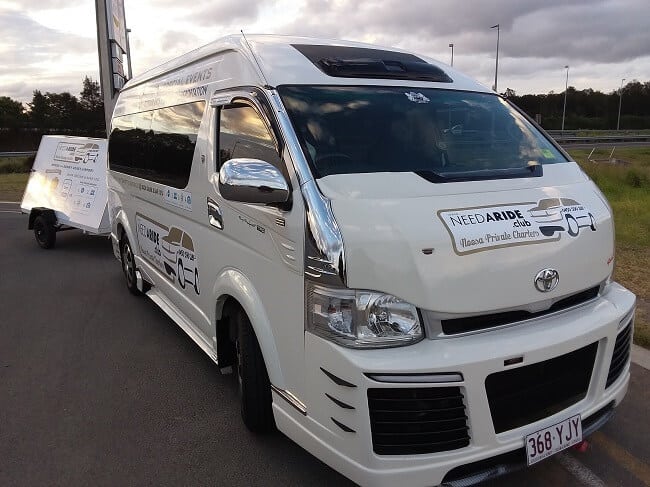 TAXI
Taxi fare calculator Estimates Brisbane to the Sunshine Coast being between $243.05 to $340.27 if going to Mooloolaba.
A Taxi from Brisbane to Noosa will cost $324.90 to $454.86 and take almost two hours.
TAXI SHARE-RIDE
If trying to get from Brisbane to the Sunshine Coast after attending a concert or event in the city, you might get lucky with a Brisbane Taxi share-ride out of Brisbane CBD, Fortitude Valley or Caxton Street (Friday and Saturday nights).
You pay a flat fare rate to share with other people going the same way.
PRIVATE TRANSFERS
From Brisbane to the Sunshine Coast in style, door-to-door, safe and sound.
The people of South East Queensland love their sports and as a result, the majority of sporting events are packed.
For that reason, if you do not want to spend hours looking for a parking spot before the game or suffering endlessly after the game trying to get home on public transport, book a private transfer.  
Private Transfers from Brisbane to Noosa Heads start at;
Single Passenger: $220.00
Two Passengers: $225.00
Four Passengers: $260.00
Seven Passenger: $275.00
Thirteen Passengers: $460.00
STARTING @ $490

RETURN TRANSFERS

1 TO 13 PAX

CHOICE OF VEHICLES

DRINKS ALLOWED

PRO DRIVER
CALOUNDRA
BRISBANE RETURN
STARTING @ $380

RETURN TRANSFERS

1 TO 13 PAX

CHOICE OF VEHICLES

DRINKS ALLOWED

PRO DRIVER
Experience matters
Sunshine Coast Private Transfers party bus hire offers a reliable and fun group travel experience to/from Brisbane and the Sunshine Coast.
Sunshine Coast Private Transfers perform more than 7,000 private airport transfers annually. As a result of this, our vehicles and drivers cover almost one million km's collectively per annum.
Our fleet of eleven SUV's, people movers and luxury sedans offer you a choice between fun and flamboyant, luxury, oversize, economy or anywhere in between. Our fleet of event transport vehicles is underpinned by comfort and style.
We have all the advice you need for the most cost-effective private transport hire strategy from Brisbane to the Sunshine Coast. We can offer you a vehicle plus driver to charter hire per-hour, per-event or per-ride from A to B.
Ask our friendly team to advise you on travel time estimates, navigating the Bruce Highway traffic congestion, major event road closures and any other logistic centric issue you need to be covered so that your private transfer goes off without a hitch.
CALL: +61 450 590 281
Get Home Without Stress
If you are worried about the hassle of getting to and from your sporting event, we can easily save you the trouble with one of our affordable, reliable, clean and comfortable minibuses or people movers.
Just book your reservation now and then all you have to worry about is cheering on your home team.